The following 13 countries I'd like to visit this summer:

Germany
Switzerland
France
Spain
England (United Kingdom)
Belgium
Netherlands
Poland
Czech Republic
Austria
Slovenia
Croatia
Italy
My Route: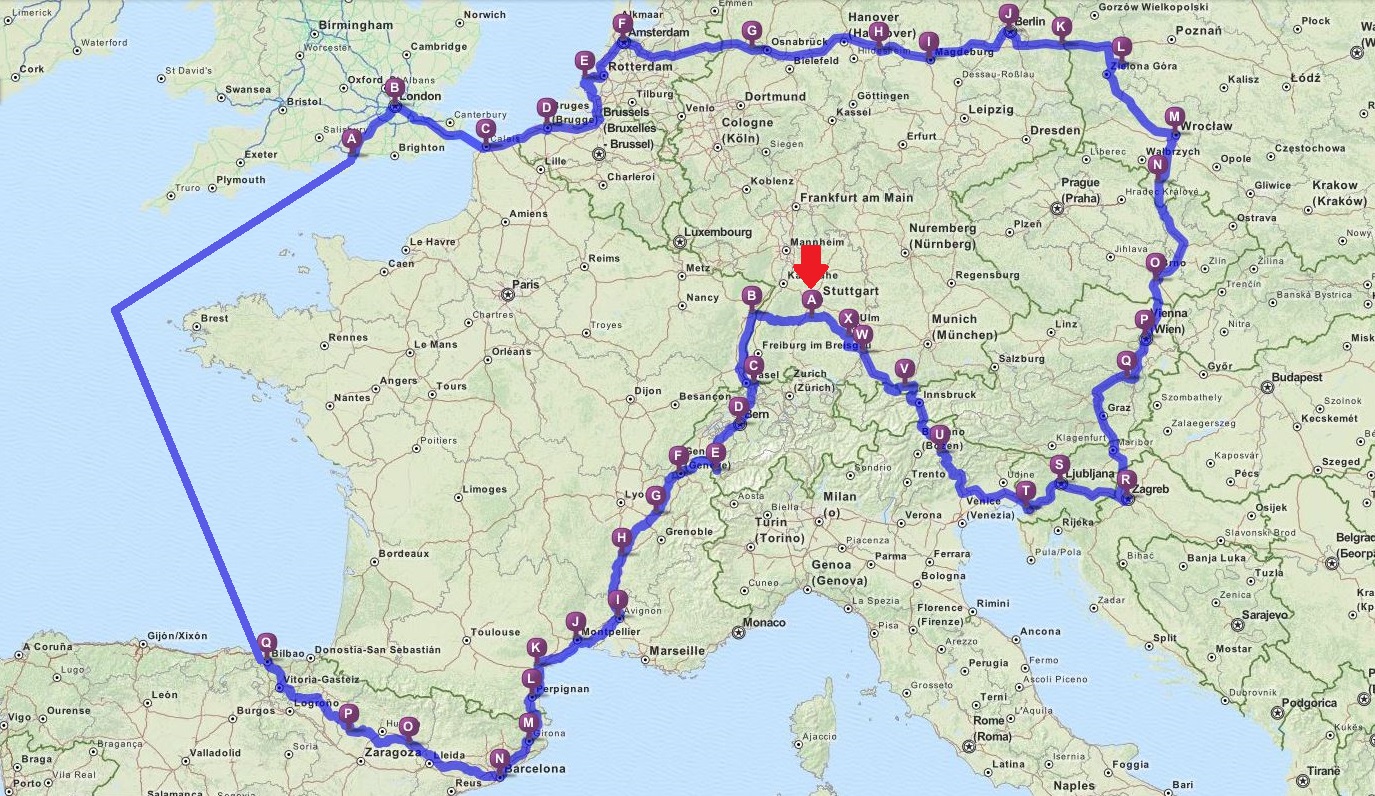 These card is just thereabout. Produced with Mapquest. It's not that easy to find a suitable online map program with so many waypoints (Google Maps, for example, allows  only ten waypoints). By the way, if I am on the water I'm not going by bike and I'm also not going to swim, but I'm going to take the ferry.